---
As the school year is about to begin…I've been thinking about how old my kids are and how little time is left for planting seeds of Faith and Joy into their hearts.  My kids don't take there lunches anymore, but I will be leaving lots of fun notes around the house and in there sports bags this year!  I made this set of encouraging lunch box notes for kids …. for those with a little bit younger kids.  I will be doing this through out the year and will be making some big kid ones before school starts!  So stay tuned. Give frequently..because it really does matter!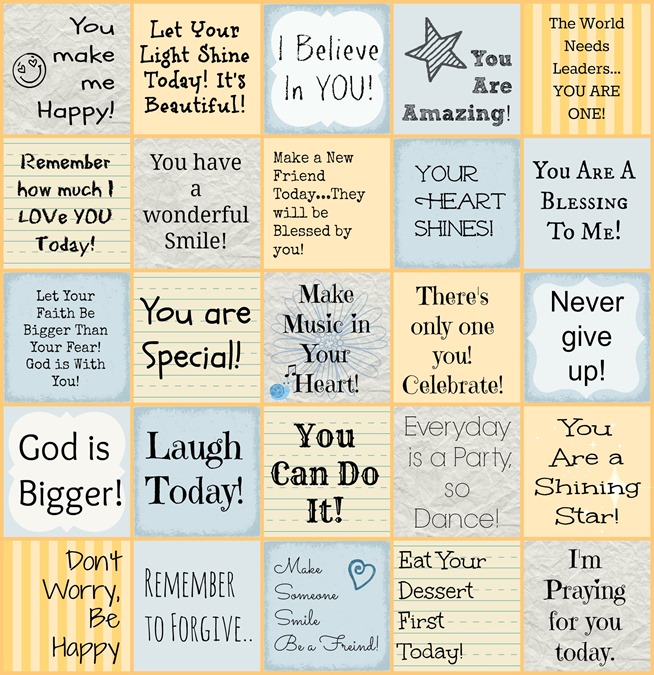 Encourage one another and build each other up…that includes those baby dolls!
Click HERE for more Lunch Box Love Notes!
Linking up with: Raising Homemakers, Create it Thursday, Wise Woman Link Up, Homemaking Link up, Made by You, Mommy Club, WWMF, Free Printable Friday