Yep it's that time again! We have one month before we get back to school, but I know some of you live in areas where school is about to start…I can't believe it! The sun just started shining here in the Pacific Northwest, so my kids don't even want to think about school. LOL I wanted to offer my humble best of back to school planning 2019 free planner that is both beautiful and practical, to get your kids and finances organized for school.
The Best of Back to School Planning plus Free Planner!
Whether you are planning for Public, Private or Homeschool ~ you still need a plan!
What School Supplies do I need?
Let me just tell you that you really do NOT need every single thing that is on a school supply list the first day school starts. This can absolutely break the budget… So the plan…
Check your school lists

Buy what is necessary

Purchase AFTER some supplies after school starts to spread out the finances ~ things are still on sale into Sept…many on clearance
Check for the BEST deals! Check online sites like these New Cyber Rollbacks and More at Walmart.com!
OR
Amazon School lists aren't available right now BUT WILL BE AGAIN WHEN BACK TO SCHOOL SEASON STARTS UP….KEEP THAT IN MIND because there are some great deals!!
This is how it works…Shop Amazon – Parents and teachers, find your school supply lists in one place!
Right now Amazon has a super cool and helpful way to shop for your school supplies! Input your school get your list and order the supplies online! WHOOP that's my kind of shopping!
You can also buy school supply kits online. Amazon has a great selection and if you have Amazon Prime (and you totally should because it comes with LOTS of perks! That's another post..) then shipping is freeeeee! Check out Amazon Prime
A couple of the full kits I found…trust me..kindergarten always requests the same little things pretty much. Except now they request things like tissues etc.
You can also use Apps on your phone to make back to school planning easier:
Target Cartwheel App ~

I have a tutorial on how to use this app

, it's super easy and full of savings!
Ebates is an awesome App (you can also use online..hop over right now and they will give you $10 JUST FOR SIGNING UP!) ~ I have JUST started using this app and LOVE IT! Lots of deals from

MANY of your fave stores and brands

, and you an earn cash back on the money you spend…who doesn't want to earn money while you spend money?! I was a little slow getting on the bandwagon with this one…too bad for me! It's a great app. Oh and I got a $10 Walmart card just for signing up! That's a deal right there, even if I never used the app!
Now for School Clothes
Well here is where my super thrifty side comes in…besides using your ebates app and cartwheel app…get to those thrift stores NOW for Fall and Winter school clothes. People are still buying Summer clothing and most thrift stores are getting geared up for the school shopping rush…believe it or not! You can save literally hundreds of dollars on CUTE clothes!
If you need help with purchasing clothing at the thrift store…let me help! I wrote this little guide to help others find what they are looking for (yep! I'm the pro!):
Ok so if you are not wanting to go to the Thrift Store for school clothes (and that's perfectly ok) then keep your eyes peeled for great deals using the above Apps! Most of them will send you deals that you have marked an interest in.
Just keep an eye out for the good deals as the end of Summer ends and school sales start to soar.
Don't forget to get those other items that add up $$ if you aren't ready… like PE clothes and a lock for either a PE locker or regular locker. In our neck of the woods, we have to provide our own. My girls like these ones that you use words instead of numbers….we're not good with numbers LOL!
If you want something totally crazy original for your kids Etsy is the place for YOU!…Lots of fun school supplies over there!
Most of all…enjoy these last few days or weeks of Summer…the days go by fast and you'll wish they were home again.
Enjoy my friends! n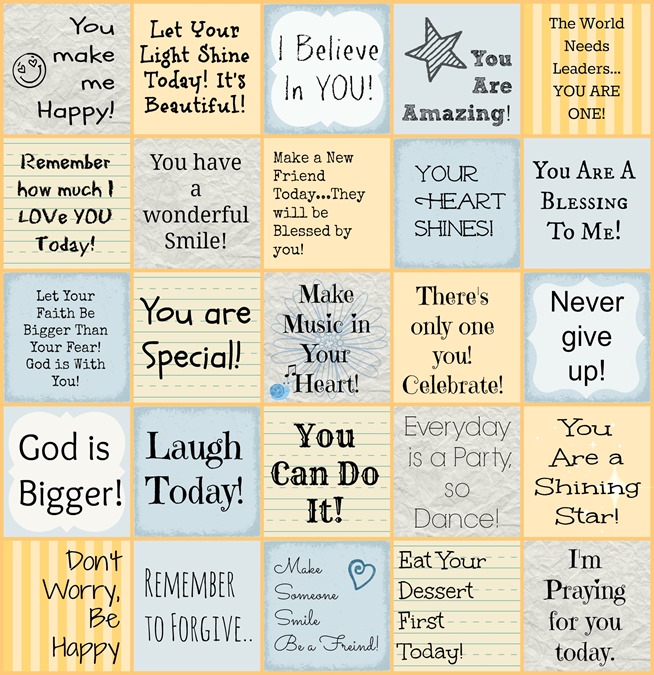 Linking up to these parties!