I am so excited to tell you about a new online organizing system called clipix!  I love it!  I've been playing around with it for a couple of days now and have found it to be really easy to use and fun!
I've been so uninspired to cook lately.  Finding recipes all over the internet and then saving them in my favorites only to have to sort through my whole list  is just not organized enough for me.  Clipix makes it so easy to save a new recipe that I want to try out.
I just click on my Clip button when I run across something on the internet and Walla up pops a little box and I save the picture and write myself a little note..or the whole recipe and boom it's saved for later use:)  By the way I'll need to have a Gluten Free Clipboard real soon since my husband was diagnosed Gluten Intolerant!
Check out my little clipboard for some Yummy recipes  I've run across recently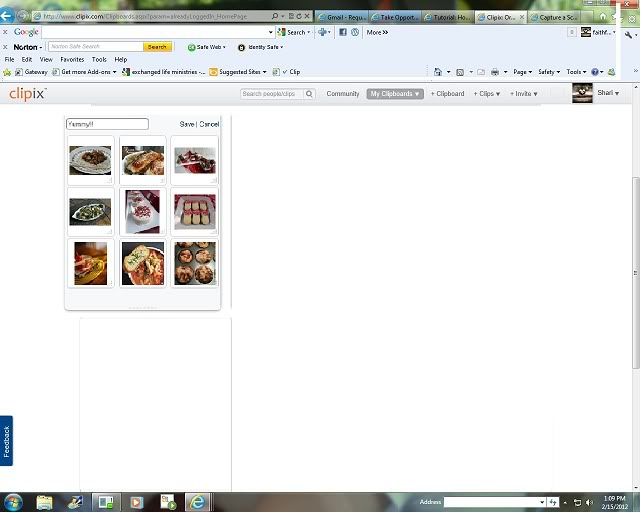 One of the things I personally like about clipix is that a  "little box"  appears in your upper right hand corner after you have clicked on the Clip button so it is easy to copy a recipe or note from the site you are on…no going back and forth between tabs.  I forget what I was even writing sometimes when I have to pop between screens..I know..short term memory loss! 🙂
By the way for you lucky folks that own an Iphone,  there is a Clipix App!  WooHoo!
Hop on over to www.clipix and sign up!  It's totally free!  I'm happy to have come across such a useful tool!  I have so much more to explore so off I go 🙂
So what areas would you use Clipix to help YOU get organized?
Promoted Post