---
Hi everyone! Hope today finds you all well!  If not,  then know that I will pray for you! 
So I came across this totally awesome EBook !
51 Frugal Father Daughter Dates
This is the perfect gift for a very inexpensive but special gift for Father's Day!
Dr. Jame's Dobson, the Founder of Focus on the Family say's  
"Dads who want to connect with their little girls, and even those who are not so little, need to spend one-on-one time with them."
– Dr. James Dobson, "Dads and Daughters"
Time and Dates don't have to cost an arm and leg.  But Time and Dates ARE PRICELESS!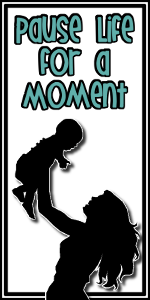 Do you need a little break?  Is life moving too fast?  Hop on over to JDaniel4'sMom and Pause Life for a Moment! 
I am being featured as a Guest Poster!  What an honor!
Be Blessed today! 
Leave me a note or share with friends..I wanna know you stopped on by!
(Note: The link to 51 frugal Father Daughter Dates  in this post are my referral links. Read my disclosure policy here.)