---
Brrrr it's been cold here in the Pacific Northwest..but oh it has been beautiful!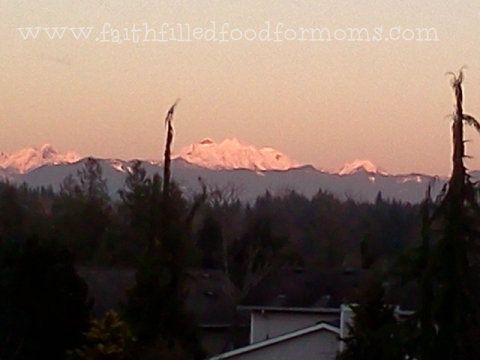 I try to get my Grandson out in the sunshine..but sometimes it's just too cold.  I have lots of Boredom Busters for winter…we find fun things to do inside…like bowling!  Kids LOVE to knock things down don't they?  Build up a tower..then the best part is to knock it over!  Well I've been letting my kids "bowl" in the house for years!  Now it's my Grandkids turn..and they love it!
Here's all you do.   Get some empty milk cartons,  water bottles, pop bottles..I even use empty boxes of cereal sometimes.  Put them in a V formation,  give your child a ball and roll!  Yay what fun.  It's best if you have a long hallway..but I didn't use to have one and we would just do it in the living room
Have fun with your littles because they aren't little very long..
You may also enjoy I'm Bored! 10 Great Activities to Keep The Kids Busy in Winter
What kinds of things do you do with your littles inside during Winter?